Common Cannabis Marketing Mishaps
Studio Linear presents a guide to spotting and correcting common marketing mishaps for cannabis brands.
Cannabis has come a long way since the pre-legalization days of plastic baggies and film containers. Depending on which market you're in, you might see everything from glass jars to custom foil-stamped boutique boxes when you shop at a dispensary.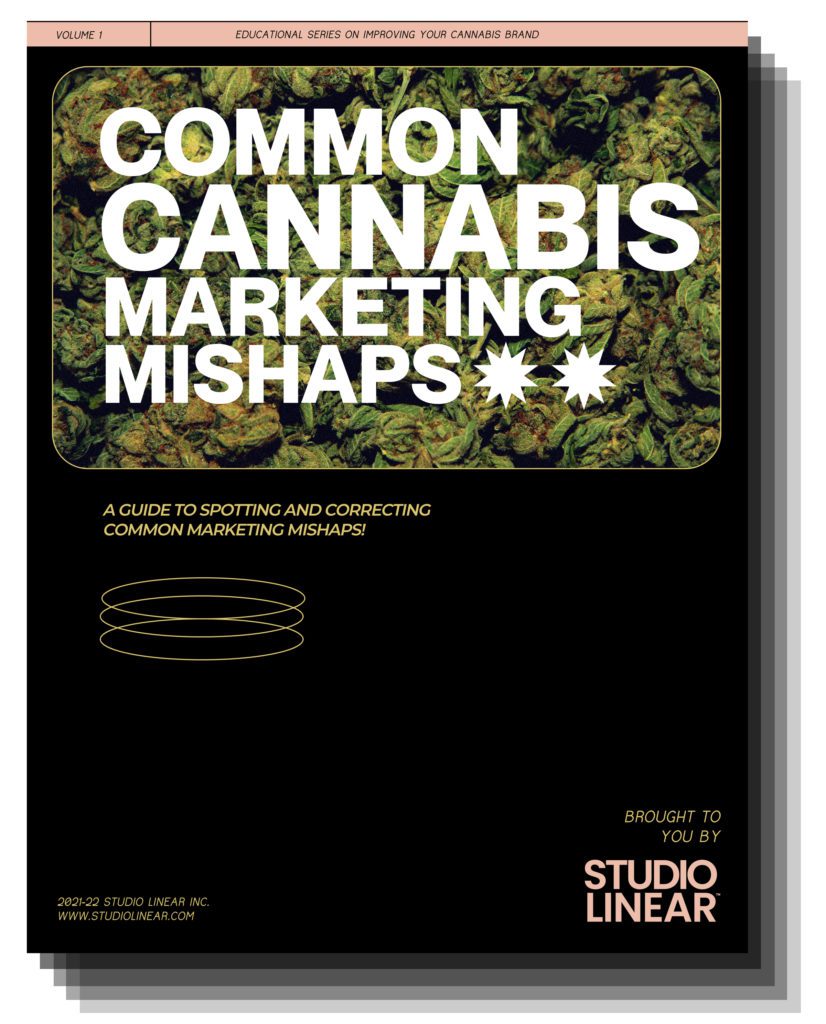 Cannabis brands of all types — from mom and pop farms, to regional artisan growers, to vertically integrated multi-state operators — still face plenty of obstacles when it comes to marketing, though, and many of these problems are a direct result of the ongoing federal prohibition of cannabis.
In this free 12-page report, we examine the most common missteps that cannabis brands make with their branding and marketing.
From navigating complex state regulations, to encountering roadblocks on social media or having one's account shut down entirely, to establishing protective trademarks, this report details the most pressing issues your cannabis brand may face while trying to stand out from the crowd — and identifies how to rectify the situation when you encounter them.
To download your free copy, fill out the survey below!