The Pro Golf Association (PGA) recently suspended Matt Every, a two-time tour winner, for 12 weeks for violating their conduct policy after failing a drug test. Although the tour would not say which drug he tested positive for, Every said in a statement that he tested positive for cannabis.
The PGA does not test for cannabis often but does have strict penalties for failing their random drug tests, ranging from shorter suspensions like Every's to lifelong Tour bans for continued violations.
"I tested positive for cannabis, a drug I do not abuse and a drug I have a legal prescription for in the state of Florida. I have been prescribed cannabis for a mental health condition by my physician whom has managed my medical care for 30 years. It has been determined that I am neither an acceptable candidate to use prescription "Z" class drugs nor benzodiazepines. Additionally, these classes of drugs can be highly addictive and harmful to the human body. For me, cannabis has proven to be, by far, the safest and most effective treatment." — Matt Every, in a statement 
This is the second time this year that the PGA has suspended a player for cannabis use — in March, Robert Garrigus was suspended for 12 weeks after failing a drug test.
The PGA is not an exception. Unfortunately, most professional sports leagues today have cannabis policies rooted in the last century.
Where the other leagues stand 
Despite cannabis legalization polling at an all-time high, most professional sports leagues have strict anti-cannabis policies. The NFL has announced an effort to study the potential of cannabis for pain treatment, but current players are subjected to at least one random drug test in the offseason and ten players per team are selected for random drug tests each week. Penalties range from drug treatment to a year's suspension.
The NBA did not test players for cannabis until 2000 and players can expect up to four random drug tests each season. Failing a drug test can get players suspended — suspensions start at one game and go up from there — and fined up to $35,000. Unlike the NFL, the NBA does not test in its offseason. 
Major League Baseball's drug policies, meanwhile, were sadly brought into the spotlight following the recent death of Angels pitcher Tyler Scaggs, who reportedly had Fentanyl, Oxycodone, and alcohol in his blood at the time of his death. In response, the league is apparently in discussion with the players Union about testing for opiates and loosening its cannabis policies, according to the LA Times. Although the MLB does not test for cannabis often, it does have some of the strictest penalties for a positive drug test, ranging from drug rehab to a complete ban from the league after the fourth positive test.
The Ultimate Fighting Championship, meanwhile, maintains a ban on THC-rich cannabis products, but several high-profile fighters have embraced and even endorsed CBD as part of their recovery process. The league has also partnered with Canada's Aurora Cannabis to conduct clinical trials studying the efficacy of CBD on wound care, recovery, injury, pain, and inflammation.
The World Anti-Doping Agency removed CBD from its list of prohibited substances in 2017.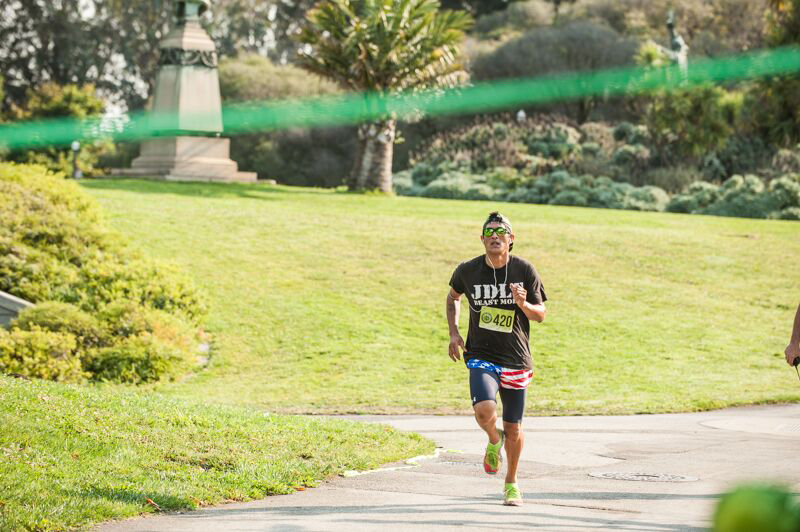 Is there a place for cannabis in sports?
Not all sports leagues treat cannabis like it's 1937 in the height of "Reefer Madness." The National Hockey League (NHL) is a model for cannabis testing reform, according to Jim McAlpine, a California cannabis entrepreneur who founded the 420 Games.
McAlpine took the time recently to speak with Ganjapreneur despite dealing with California wildfires. "The NHL is doing it right," he said. "They test for cannabis, but don't penalize the players. It's more to keep their finger on the pulse of what's happening in the league. The other leagues are caught up in the negative stigma attached to cannabis and still base their policies on out of date information. And, we can't forget many of the leagues have sponsorships with large pharmaceutical companies and big alcohol."
McAlpine, who has been working with NFL star Ricky Williams to launch a cannabis-focused gym and speaks around the country about cannabis and sports, believes cannabis helps athletes to recover and focus.
"I find a lot of people get how cannabis can help with sports recovery, but many athletes use it to focus. Many people find it helps with concentration and the mind-body connection. Instead of focusing on the negative stigma of the plant, I started the 420 Games to show how cannabis can help athletes up their game," he said. 
Now known as the "Civilized Games" after being acquired in March by Canadian cannabis media company Civilized, the games continue to bring together canna athletes and sports enthusiasts from across North America. The events are designed to highlight the unique role cannabis can play in a healthy athletic lifestyle.
Get daily cannabis business news updates. Subscribe