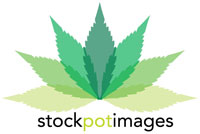 When she launched StockPotImages.com in 2015, Ophelia Chong saw more than a business opportunity: she saw an opportunity to embrace and support the normalization of cannabis.
Ophelia, a career photographer, made Stock Pot Images to be the first stock photo agency that specializes in cannabis-related imagery. Though she forayed as a relative newcomer to the industry, Ophelia has since attended many conventions and has joined Women Grow as a member.
In her recent interview with us, Ophelia explains that the purpose behind Stock Pot Images is more than just fancy photos of weed. Rather, the company works to tell the true story of cannabis: she wants to demonstrate how cannabis is used in real life — medicinally and for recreation, spiritually and as a social engagement — and help break the cliched stereotypes that have bogged down the cannabis movement for decades.
---
Read the full interview
When did you first conceive of StockPotImages.com, and what were you doing for a living at the time?
I was in the shower (where all good ideas happen) on Jan. 8th, 2015. A thought popped into my head, "is there a cannabis stock photo agency?" The light bulb went off and after a quick search, I had found no stock photo agency specializing in cannabis – I was off and running. In two weeks I was funded, and six weeks later I had the LLC in my hand.

My company presents itself as the shiny new disrupter. We are a small team (me) fueled by a strong motivation: proving the other guys wrong, that stereotypical imagery does not speak for the cannabis community at large.

There's a huge vacuum in the cannabis imagery sector. And that vacuum is the place you can tell human stories — what I think of as real cannabis. After 78 years of prohibition, the authenticity of cannabis had vanished. Stock Pot Images fills this void with real stories told in a professional presentation.

Before Stock Pot, I was a designer and photographer for two decades.

Right out of graduating Art Center College of Design, I started at the seminal art magazine Raygun as a music and fashion photographer. A creative director of Slamdance Film festival for almost a decade and four other film festivals. A Creative Director for a film company with over 30 film releases in my portfolio. Also during the last two decades I was the creative director at a major publisher, a published artist, gallery artist, and I teach at the Art Center College of Design (photography).

I split my time with Stock Pot Images and my clients, luckily I have set up my studio at home, so my commute is about 20 feet, and I am lucky that I love what I do.
How long did it take to go from your initial concept to a functioning website with a large body of content?
I launched Stock Pot Images on 4/20/2015 with 50 photographers and 2,300 images, today I have over 100 photographers, illustrators, videographers and fine artists with a collection of 7,000 images.

The idea has legs and has been received with enthusiasm from both artists and art buyers. One common refrain I heard in NYC while on a business trip to show the collection was "where have you been?" and "wow, I can't wait to use your images." From contributors, it's been "okay, finally a place for two of my passions, cannabis and photography".

Our backend is Swiss, out of Zurich. We use the same CMS as Getty and other large stock agencies. I believe in acquiring the best for the backend for the best in images, we are professionals and we have a website that is professionally run and able to grow exponentially.
How do you recruit photographers? Is there an abundance of photographers out there who specialize in shooting cannabis, or do you have to seek them out?
At the beginning, I reached out to photographers. I went and researched who was shooting and I was also steered towards artists by cannabis supporters. In the last 6 months, I am now the one who is being approached. I take on 99% of the submissions we receive.
How does the submission process work? Is each photo approved individually, or do photographers get an account that allows them to upload their work?
I launched with 50 contributors and in nine months we are now 100+ strong. I still seek out photographers that I find online, but the bulk now are artists that approach Stock Pot from word of mouth. I look at their work and we curate images that set them apart. I am a huge fan of simplicity, because it allows the viewer to create their own story. My other favorite are images that change opinions, social and political impact, those images tend to be editorial.

After the contributor signs the agreement, I set up a personal portal for them to drag and drop the images, from there I begin to process the images by keywording
and giving each one a license for rights-managed or royalty-free. Selects from each contributor then go into eighteen galleries that range from The Portrait, The Farm, The Dispensary
all the way to Youth Culture.
As a business model, how does StockPotImages.com work? Are you following roughly the same structure as existing stock photo marketplaces, or do you have a different approach?
We are set up like Getty Image, Corbis and Masterfile. We are not Shutterstock or iStock, we do not carry microstock because I believe in paying the artist the value of their art. I also pay the highest in commissions to my contributors. We have been approached by clients for a subscription package, at the moment it is on a case-by-case consideration for the packages.
Who determines pricing: you or the photographers?
I have a set pricing for both rights-managed and royalty-free. Our pricing is competitive with the major stock agencies, I price
slightly lower because we are new.
Who are your customers? Are they all cannabis industry folks, or do mainstream companies and publishers come to you as well when they need something beyond the played-out stereotypical stock photos on the major marketplaces?
Who is the new client/buyer of cannabis products? As we move out of the shadows, the clientele will change. Our target market is the company looking to market to the above 30, from the Tesla crowd to the medicinal user, to multi-ethnics and age diverse groups; our images have a diversity that speaks to each group.

Our clients range from start-ups to cannabis media. We have graced three covers of Dope with our images, Cannabis Now and The Emerald magazines are also our clients.

My plan is to license to the healthcare, higher income, and mass media markets. Our images are of the best quality and shot professionally with an eye for composition and each photographer has their own style, making each image a standout. Art buyers know we only offer the real users and communities of cannabis which lends to each image an authenticity not found on other stock sites. We do not deal in stereotypes or objectify women, which I believe holds our industry back.
Have you experienced any "Canna-bias" or had any negative reactions to your business as an ancillary service provider to the cannabis industry?
As an ancillary business, it took a visit to the 2nd back to accept us. Even mentioning the word "cannabis" can put the brakes on any business, even when I explain that we do not "touch" the plant, we still get blow-back. However, we have been approached by investors looking to invest in the only stock photo agency in cannabis, as an ancillary business we are the only one.
What has been the most difficult aspect of growing your business?
The most difficult part of the business was explaining how appropriation was not innovation. My contributors and clients know what stock photography is,
and how it works. My issue is that the cannabis community, both large and small need to understand copyright; now that we are out of the underground we
need to follow the rules, and to acknowledge that an artist and their art has value. It is as tangible as their product, and should be valued as much.
What advice would you give to someone looking to build an online business serving the cannabis industry?
Only start a company you already know how to sell. Having come up as a curator and art director at music and publishing companies, which I was a part of from 1994 to the present, I believe that seventy-five percent of a company's success is due to its marketing and its marketability.

Look where there are needs, I founded Stock Pot Images because of the lack of quality imagery depicting the real users and communities. I am seeing a plethora of delivery services, subscription boxes, edibles, health and beauty care, commercial growing products and other cannabis businesses, how each of these businesses stand out is the branding, great branding can elevate a similar product over another.

One of the best groups I joined early on was Women Grow, I met great mentors and found support from women I have the honor to call friend.

If you want to enter this business, go to a few conventions, read, go to a dispensary and look at the products, find a niche that you can specialize in and use the skills you have used for your clients and apply it to the cannabis industry.
---
Photos via the Stock Pot Images Collection. Portrait of Ophelia Chong © Ryan Young