Ongoing feedback from your customers and target audience is key to understanding the cannabis consumer and, ultimately, the cannabis industry. ISA Corp has been a leader in market research, data, and insights since 1982. In 2016, ISA began receiving numerous requests from clients looking for help in understanding this emerging market. Because of cannabis' legal status, many traditional research companies refused to touch the topic. With a decades-long history of taking on projects others shy away from, ISA saw an opportunity to partner with upcoming brands and provide much-needed insights to a blossoming industry.
Initially spearheaded by ISA President Jacqueline Rosales and Adriana Hemans, VP of Demand, the cannabis division quickly grew and has absorbed even more team members. Their team prefers diverse hires and seeks out team members who are both experts in research and experts in cannabis. Their inclusive attitude creates a company culture reliant on teamwork, where everyone pitches in together to accomplish their goals. With the goal of helping cannabis brands accelerate their growth by building more customer-centric businesses, ISA has created cannabis-specific tools like The Green Time and the CANNApinion poll.
ISA Corp is approaching their 40th anniversary as a market research firm. They've developed an extensive data pool in that time, which allows for an easier build-out of their cannabis-focused research tools. With decades of expertise, they can create hyper-specific campaigns tailored to client needs — whether the client even knows what they need yet or not. They can offer the best types of research for their client's goals and can conduct that research in-house rather than consulting outside agencies.
"We specialize in quick-turn directional insights, meaning we shine and bring something different to the table in that we help you make decisions that need to be made quickly with directional input on which way to go," said VP of Demand Adriana Hemans.
Whether a client is looking to launch a new brand or expand into new markets, the ISA Corp provides fast insight into which business decisions might prove most fruitful. They utilize all forms of data collection: online and in-person surveys, focus groups, and insight communities to gauge consumer interest, test concepts, evaluate marketing, branding, and advertising, and assist with every stage of product development. Access to consumers is the core of ISA's offering. The Green Time, the world's first cannabis research community, offers quick and targeted access to cannabis consumers across the U.S. and Canada. Community members are thoroughly vetted with thorough security checks to ensure participants are over 21 years old and other third-party verification so analysts can be confident in the data they receive.
The Green Time is also segmented to reach specific types of consumers. The Green Time cannabis research panel can be segmented to fit hyper-specific data sets, whether you're looking for people who visit the dispensary three times per week or who use cannabis specifically for sleep. And they continue to add to this panel every week, creating detailed profiles for each member of The Green Time.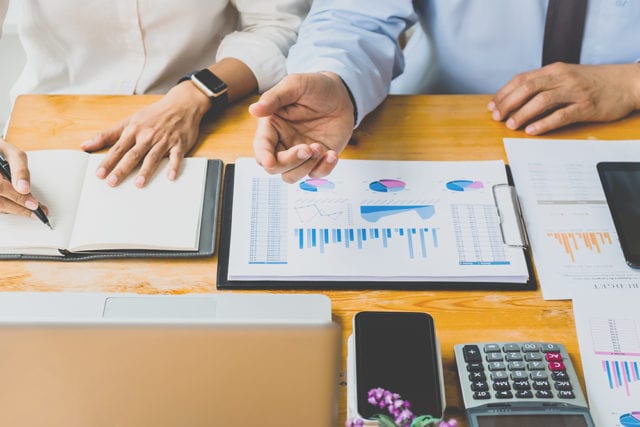 For companies with limited budgets, ISA Corp offers the CANNApinion poll survey, an ongoing deep dive into the lives of consumers, that launches every two weeks.
"People can just jump in, send us a few questions that they're interested in learning more about, we add those questions into our poll and we can give you the data cut with the demographic information," Hemans told Ganjapreneur. "It's a great way to get a fast, quick pulse on how consumers are feeling about products or what's rising in popularity or how things are changing."
During the first COVID-19 lockdown, the team used this poll to learn more about consumption habits amidst stay-at-home orders. The responses illuminated how buyer choices had changed amid a pulmonary virus outbreak. In a more specific poll, they reached out to professionals to understand how their consumption patterns had changed. The CANNApinion poll is an out-of-the-box solution to get a few answers in this emerging market, even if a client's research budget hasn't yet caught up to their need. No matter their goals or budget, the ISA Corp has data pools and resources to fit any client.
Every part of the cannabis ecosystem can benefit from investing in reliable market research. Legal firms, media, dispensary chains, and brands in any stage of product development have trusted ISA for quick-turn directional observations. Using The Green Time and the cannabis research panel, a brand can learn how to best launch a new product, which market would be best to enter, or even if their advertising is effective. Both plant-touching and ancillary companies will find this data useful as they look to grow and understand more about their consumers and clients.
The cannabis division at ISA excels in online survey research and has been working in the industry since 2016. They have managed to jump some industry-specific hurdles and have a firm grasp on the requirements for market compliance — additionally, their in-house legal team has eyes on everything they do to ensure legality and compliance. ISA has also partnered with a UCLA law team who created an 80-page memorandum of recommendations based on an analysis of each state. With these tools, the team better understands which direction to take their research based on compliance requirements and consumer activity in each market.
"All of these pieces of the picture are things that we can incorporate into resource engagement and our program that we create for people so that they won't be wasting time, money, or resources talking to people that their brand is not relevant to," Hemans said. "It makes it faster and easier to connect with the right audience."
Moving forward, the ISA Corp cannabis leadership team will continue to define The Green Time and build out more B2B-focused profiles as the workforce grows. Hemans said she has also been speaking with some dispensary partners in hopes of doing some in-store advertising. While they currently have no trouble reaching consumers, it'd be a fruitful opportunity to meet cannabis consumers where they are actually making their decisions.
This year, the ISA team will grow The Green Time to the largest possible pool of consumers with the intention of dividing this pool into subgroups large enough to get projectable data that can influence big business decisions. And, as they grow, the ISA Corp will continue to center projects that provide a deeper understanding of the cannabis consumer and industry so as to inform real-time business decisions for their clients.