Most of us have heard a lot about cannabis and its many components, yet there is always someone who needs that extra bit of explanation. So, today's CBD 101 guide is for all those people who are looking to learn all about this miraculous (too much? We'll get back to that) cannabinoid.
Starting from the beginning:
What is CBD?
CBD is many things, but to be precise: CBD is a cannabinoid, which is a type of chemical compound found in cannabis. There are more than a hundred cannabinoids in cannabis and CBD is one of them.
CBD has gained immense popularity in recent times because it is credited with being able to help in treating several mental and physical conditions without giving the psychedelic ride which is usually associated with the other popular cannabinoid, THC. CBD is not psychoactive and has that benefit over THC.
The cannabidiol products that are available and being used throughout the entire nation are currently made using CBD extracts from industrial hemp. While some states are allowing the amalgamation of the primary cannabinoids — both CBD and THC — others have not made THC legal yet and, for the people of those states, hemp-derived CBD is the only natural alternative for health enhancement.
Other than CBD's affinity to our CB receptors (We have CBD receptors that react to both, endocannabinoids that our body produces and phytocannabinoids like CBD and THC) which affects almost all the human functions, CBD is also a great source of nutrition. Primary vitamins, fatty acids, and more importantly, all 20 amino acids including the essential ones which the human body needs to source externally, CBD has it all.
Thus, CBD is not just another part of cannabis but is one of the most effective components for improving mental and physical health.
3 Health Benefits of CBD That Made It So Popular
1) CBD oil is hugely accepted by users as a pain reliever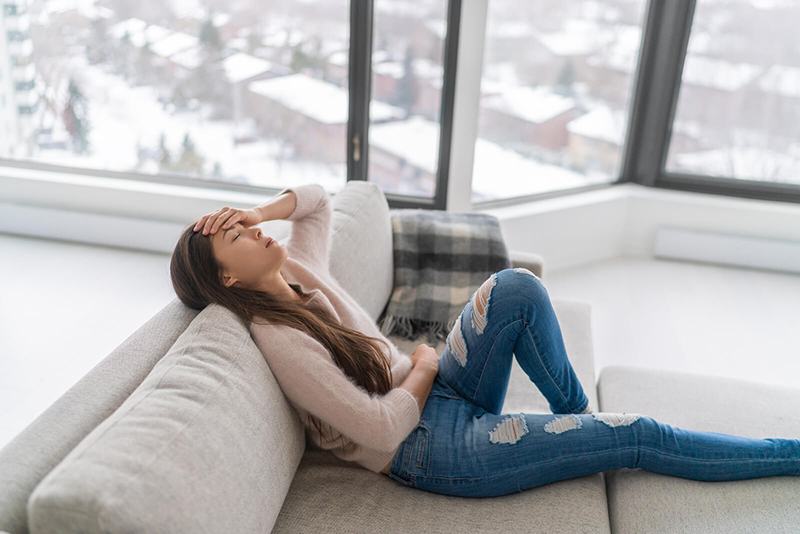 Chronic pain is an emerging health issue in the US, and people are sick of using painkillers, which carry the risk of opioid addiction as a side-effect. Although people started trying out CBD-derived products to manage their pain because of their curiosity, the cannabinoid seems to have proved its worth as a healer because of its ever-increasing sales.
Several clinical trials have been conducted to study CBD's effects on various pains including cancer pain, and CBD has proved its efficacy by lowering the pain levels in the patients seeking chemotherapy. According to a comprehensively published report, various CBD-infused drugs showed considerable improvement in managing different pains. Thus, maybe not entirely, but CBD has been shown to be a positive influence in healing chronic pain.
2) CBD oil has gained popularity with its capacity of decreasing epileptic seizures
You might be living under a rock if you haven't heard about the Figi family, who chose to treat their daughter Charlotte's for Dravet syndrome symptoms using CBD oil. The results were so amazing that the news became an eye and ear opener for the entire nation.
From 300 seizures per week to just one episode per week, Charlotte Figi lived the benefits of CBD oil. Although this CBD oil was an amalgamation of CBD and THC, it gave hope to hundreds of parents looking for something that would work for their epileptic children as well.
Hundreds of surveys, online and offline, are pointing towards the cannabinoid's ability to decrease epileptic seizures irrespective of their cause. In a particular online survey targeting a Facebook group of parents in the US who supported the use of CBD for epilepsy. These were the key findings of the survey:
There were 117 respondents

85% reported a decrease in the frequency of seizures

14% reported complete freedom from seizures

Children showed improved sleep, alertness, and mood
3) Addiction treatment has become easier with CBD's inclusion
According to the World Drug Report published in 2014, approximately 183,000 deaths are believed to be drug related in a year. Yes, deaths caused just by drugs, we haven't talked about alcohol, tobacco, and other substances yet. So, addiction is a real problem, and we are amidst an opioid crisis where people are not able to let go of their painkillers due to their addictive properties.
CBD, the non-psychoactive cannabinoid, is a subject of research for various institutions, who are studying its capacity to manage addictive behavior in animals and humans. In a study focused on CBD and tobacco addiction that involved a CBD inhaler and a placebo, the participants observed a significant decrease in the urge to smoke post two weeks.
The same could be said for alcoholism. CBD has also shown its effectiveness in reducing cannabis addiction in a study involving 134 participants. A simple inclusion of CBD oil may help you get off the hook successfully.
Apart from these three CBD benefits that played a significant role in popularizing CBD, the cannabinoid is also known for inducing sleep and a feeling of relaxation. Anxiety and depression are other major health hazards which are convincing people to try natural alternatives such as CBD which have better tendency to work. However, most of the users still have a fear of its risk.
So, let's talk if CBD has any side-effects!
Side-Effects of CBD — does it have any?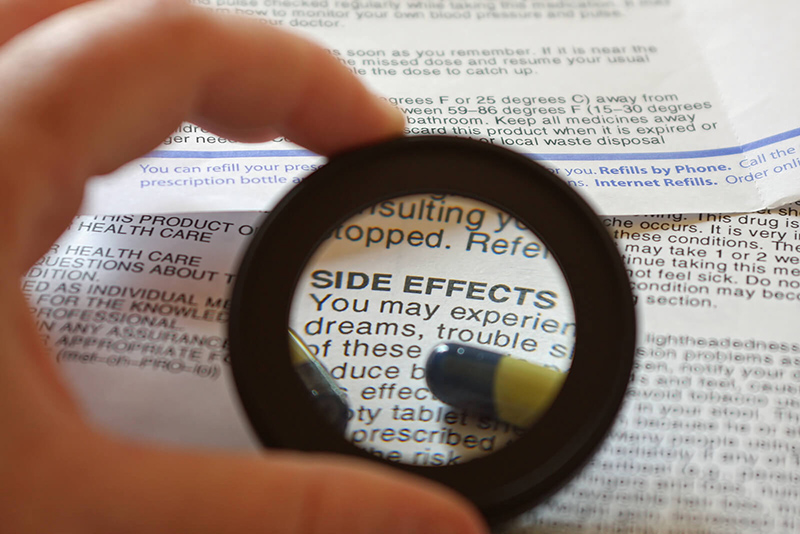 Unlike some modern medicine, CBD doesn't have the symptom as its side-effect — like headaches as a potential side-effect of a pill that's supposed to treat headache! Thankfully, CBD doesn't work that way.
No major CBD side-effects have been registered yet which could change the dynamics of the cannabinoid. However, people have experienced dry-mouth, psychomotor slowing, a little sedation, and lightheadedness after bigger CBD dosages. The only thing that should concern any user is to not mingle CBD with pharmaceutical drugs without consulting your physician as the same enzyme is responsible for its metabolism.
Wrapping up!
The things that generate the most curiosity about CBD are questions of its makeup, its uses, and its side effects. As we discussed, CBD is a chemical compound found in a wide variety of cannabis species. It has amazing health benefits as it interacts with our endocannabinoid system that pretty much affects all our systems including sleep, appetite, pain, etc.
And, as for CBD side-effects, we can say that they are bare-minimum. In all, CBD oil is rightfully popular today as people really want to use this cannabinoid to its maximum extent. Stay tuned to Marijuana Span to know more about cannabis, CBD benefits, and everything related!