The CBD and Hemp Holiday Farmers Market took over Burlington, Vermont's City Hall – yes, City Hall – on Sunday in the latest Heady Vermont-organized effort to provide public exposure for the state's burgeoning industry.
The event featured 18 vendors and, according to the coordinators, drew at least 500 people interested in the hemp-derived CBD products – from topicals to smokeables, edibles, and everything in-between.
Eli Harrington, co-organizer of the event and co-founder of Heady Vermont, said the event is "the most basic concept in the world" for consumers – especially those in Vermont who are accustomed to a farm-to-consumer pipeline.
"That is really the mission behind this – we really want to promote the local industry; the local producers, the local product-makers," Harrington explained. "We don't have the retail structure set up right now and a lot of these places aren't selling online – this represents a real opportunity to, literally and metaphorically, find the market."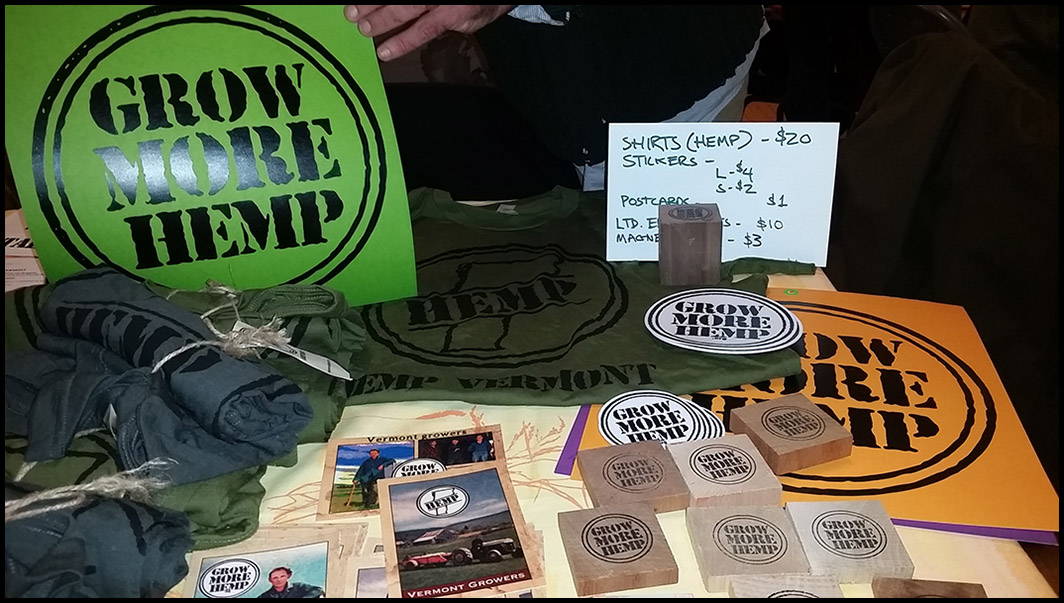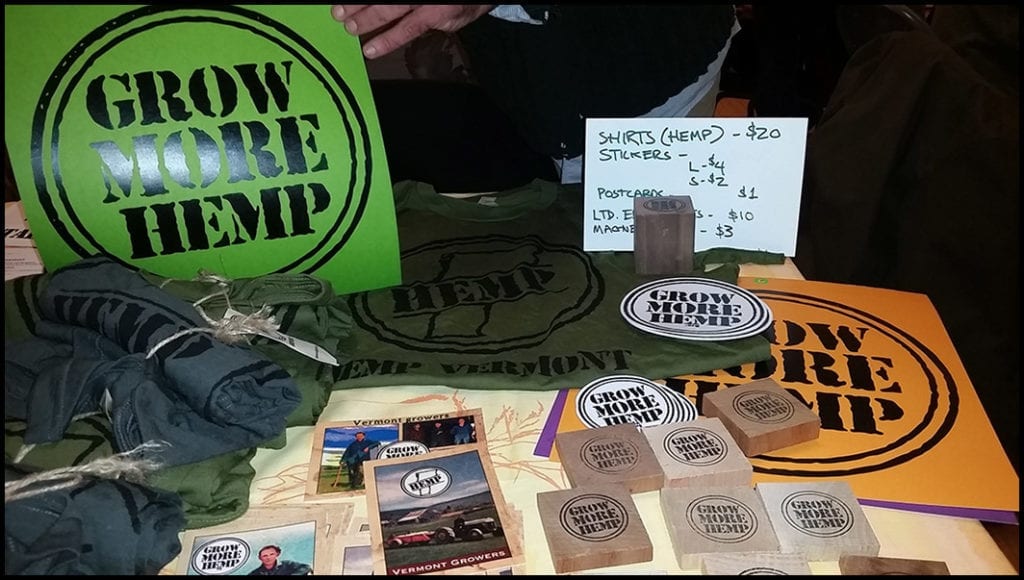 This is the third such direct-to-consumer market hosted this year by Heady Vermont, a Burlington-based cannabis news and lifestyle outlet, including September's inaugural Vermont Hemp Fest and a previous CBD and Hemp Farmers Market held in the city last month.
"For Vermonters, the concept of a farmer's market is pretty ingrained," Harrington explained in the foyer of City Hall as dozens of potential customers walked by. "It's beneficial for the public as well, because they don't have to worry about what website they're reading … people don't have to worry about where their information is coming from – is this 'fake news,' is this a crazy pro-weed blog – they come and get it first-hand."
For Fred LeBlanc, the 22-year-old owner of Humble Roots Horticulture, the market provides his upstart company its first opportunity to sell products to consumers after more than a year of research and development, production, and testing. Humble Roots both cultivates and processes their products exclusively in Vermont, partnering with other local businesses for processing. LeBlanc says keeping the operations in the state helps set them apart from some of the other manufacturers and retailers which, in some cases, obtain products from other states, such as Colorado. Humble Roots' first line of products include a concentrate, a topical salve, a vape cartridge and "whole-plant" hemp oil.
"Customers get to see the flower that we grew and the products that were made from those flowers," he said on the market floor. "We tried to craft products we were more than happy with and give the public a perfect product."
LeBlanc attested to the importance of the day's market – which Humble Roots sponsored – explaining that such markets help shed light on an industry that has been "tucked away" for a long time. And, while Humble Roots does use social media to market to consumers, "there is nothing like being able to showcase our whole spread of products and being able to interact one-on-one" with consumers.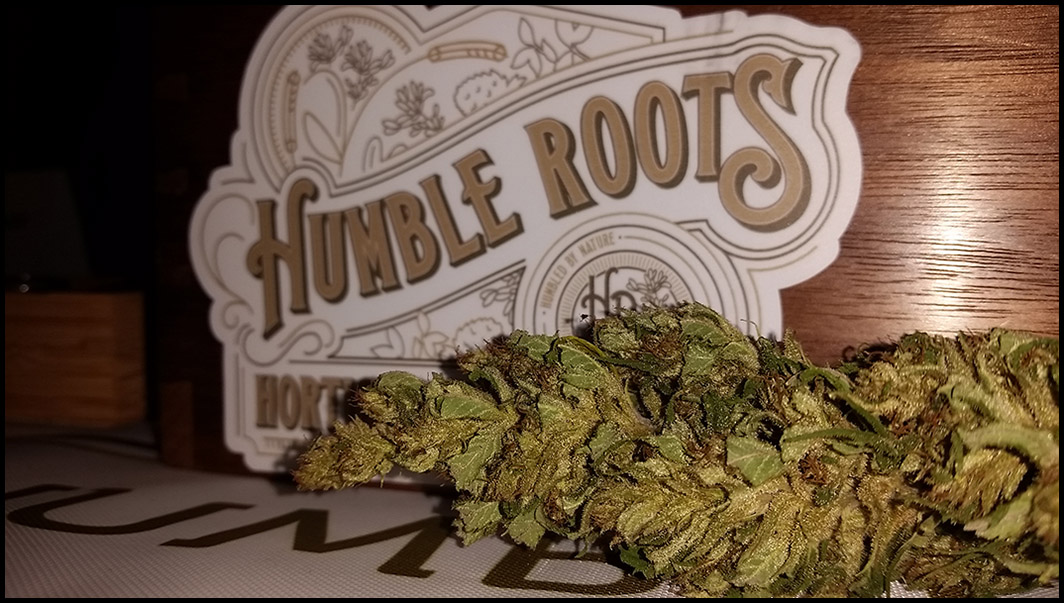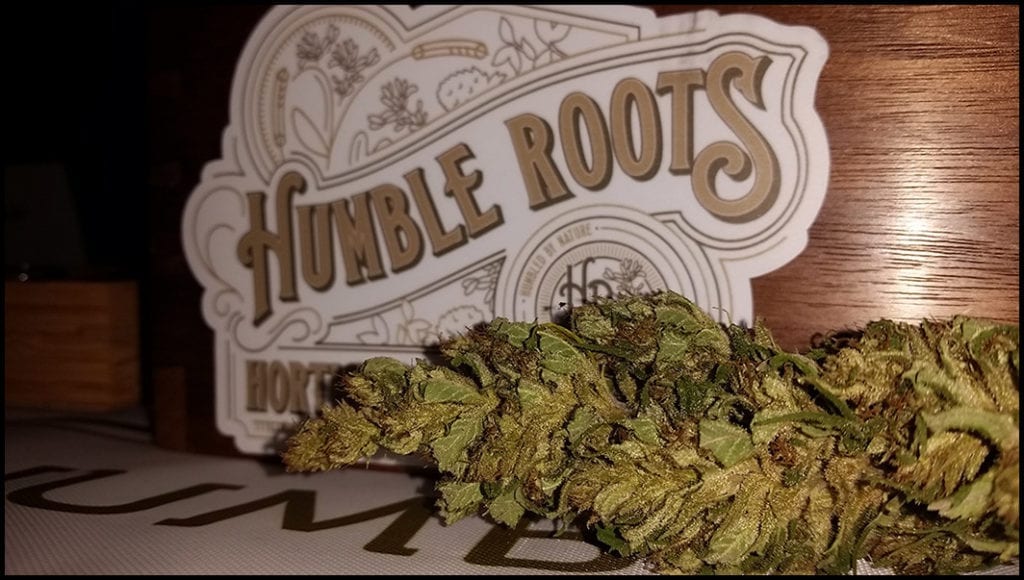 Across the aisle from Humble Roots, the Hemp Vermont Growers Co-op, organized by James Mack, used the opportunity to reach out to potential members as well as consumers. Mack said the organization hoped to engage with landowners in the state and help them to "coalesce so when the big wave comes they'll be ready for it." Mack said the co-op wants to ensure that "their land isn't bought out from under them" and they can "participate in the profits" as the hemp industry matures.
"We could work with a lot of small, artisanal producers in Vermont that aren't just necessarily growing hemp – jelly manufacturers, soap manufacturers – the sky's the limit," he said, noting that, at present, the state's 540 registered hemp-producing acres and the average size of the family farm – about 90 acres – aren't enough for some products, such as fiber; but he's hoping that, as events like the farmers market help spread awareness, some of these farms will enter the space and begin to process hemp for food or sell it to processors for CBD-infused products.
"What Vermont should be able to do is produce some fine CBD strains, speaking realistically," he said. "We, of course, want to support the whole industry, but this is still such a nascent market we have to look at consumer demand and processing."
Looking around the vendor hall, Mack said the number of businesses and potential customers proved that the demand is increasing and evidenced the "tight-knit" hemp-growing community that is coming of age in the state.
Get daily cannabis business news updates. Subscribe