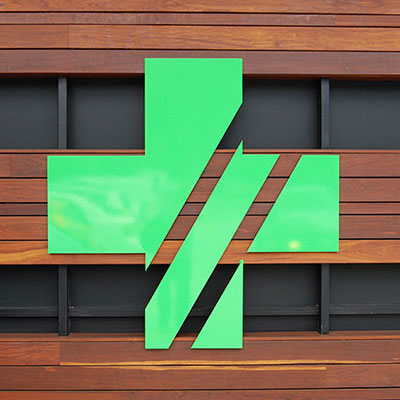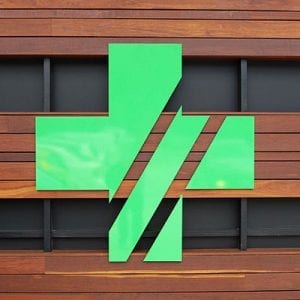 Recently, the Ganjapreneur team was down in Southern California for the Green Flower Media Cannabis Entrepreneurs Summit and we asked around for a "must visit" cannabis dispensary in the area. There were a few mentioned but Perennial Holistic Wellness Center in Studio City was so often repeated that we had to go.
The first thing that you'll notice, if you are not from LA, is that there is valet parking… for a cannabis dispensary. We learned that because of poor parking in so much of the Los Angeles area, this is becoming more common for upscale dispensaries. For most of the team, however, this was new and novel.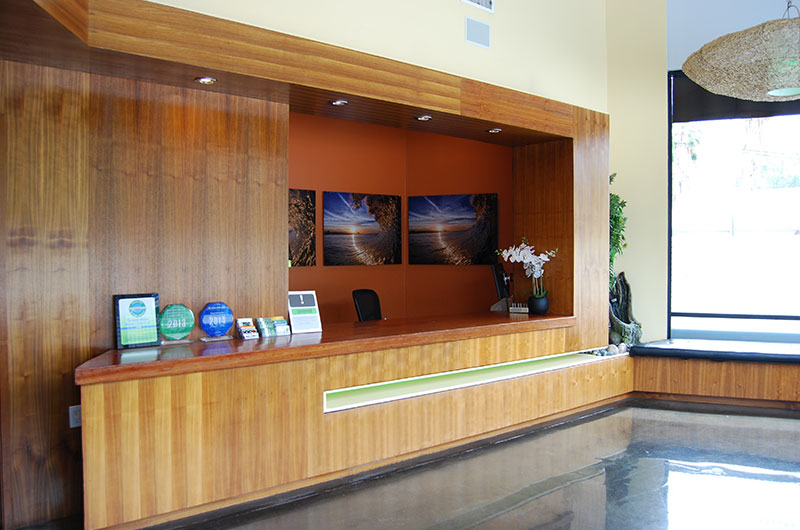 The wood paneled check-in area was modern and comfortable. No loud radios or blaring TVs, just a calm and friendly team of hosts to check IDs and welcome us. The shop has been open for ten years and has expanded a few times. We got a kick out of seeing a movie prop from Pineapple Express displayed alongside a few of their "Best Medical Dispensary" awards. We sat down and thumbed a magazine but were almost immediately whisked back to the dispensary.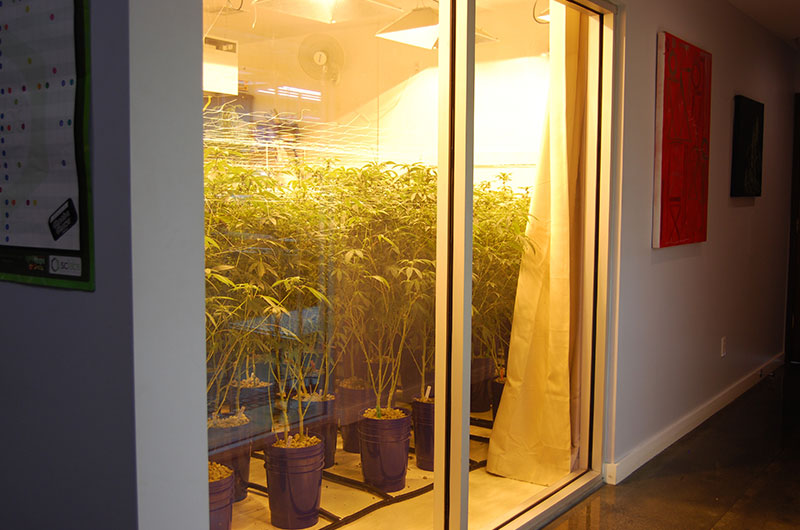 We were caught off guard to find a fully-functioning grow in the hallway. While the setup only produces a small amount of the overall volume that Perennial provides, it was fun to see and gave the whole place a very tropical vibe. We imagine that the grow will be especially fun for folks who may never have seen a cannabis plant in person. It allows the staff to walk patients over to the grow room and use it as a visual aid when explaining some of the finer points of cannabis botany. Also in the hallway is a dedicated clone room providing cannabis starts to patients. It is sealed from the rest of the dispensary to discourage contaminants, but you can clearly identify the strains available during your visit based on their large tags.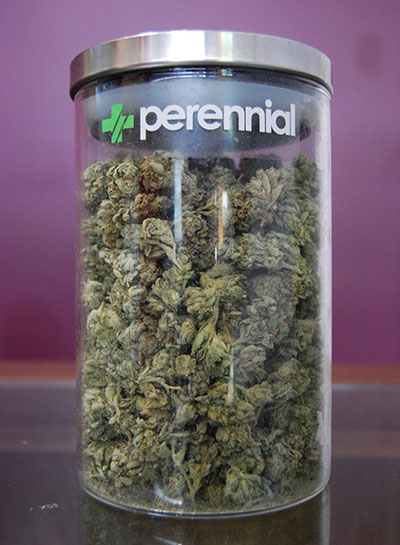 The selection of cannabis products was very impressive. An array of flowers were available for every ailment or celebration. Lots of colors. We were especially pleased that the terpenes were on point for every jar we opened. We wish that was more common in dispensaries. There was an array of price points as well, so both nerdy connoisseurs and the budget-conscious could find relief. We appreciate Perennial's emphasis on probiotic growing techniques and were happy to hear that they intentionally foster that in their producer partners.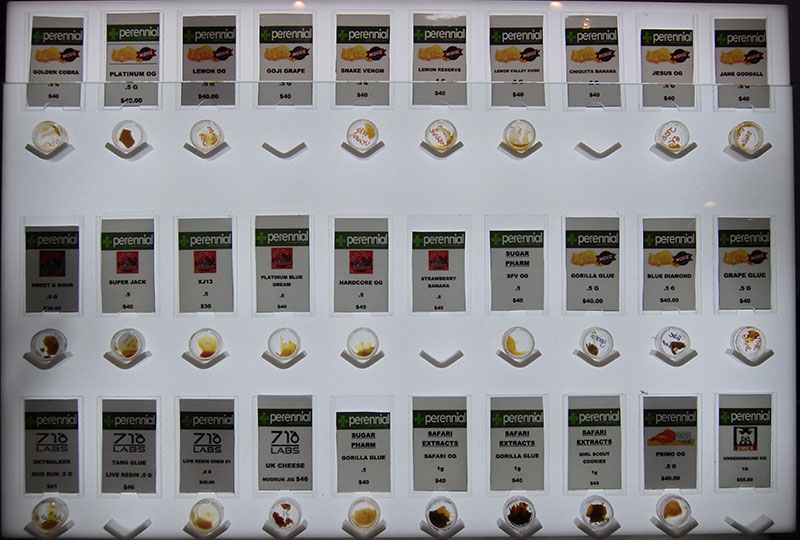 The concentrates were on display with a light behind them for those who shop by color. There were several extraction methods available, including hydrocarbons, CO2 and rosin.
The edibles selection was really exceptional. There were so many kinds of foods to choose from but most important was that the dosages available went from 10mg all the way up to 100mg meaning that both cannabis dabblers and hardcore patients both had something available to them.
One of the things about the SoCal scene we really like is how professional the packaging has become, and Perennial offered well-produced products that also look cool when you show them to your friends.

They had quite a bit in the way of discrete medicating including cannabis oil cartridge pens, as you would expect, but also sneaky mechanisms like inhalers that look like they are for asthma totally great stuff for patients who need relief on the go or for attending a sporting event.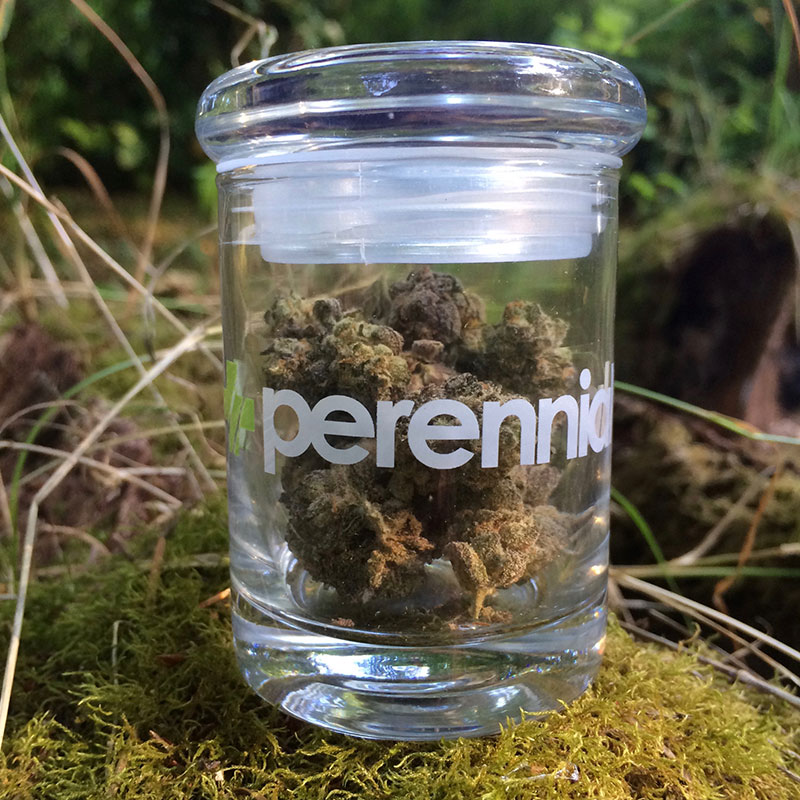 Everyone at Perennial was smiling and welcoming. We casually quizzed the staff and they handled it all easily. Altogether, it was a very pleasant experience, and we even had a pair of celebrity sightings while there.
We will be back for sure and expect that Perennial's selection, expertise and kind environment will be a welcome experience for most any cannabis enthusiast.
Perennial Holistic Wellness Center
11705 Ventura Blvd
Studio City, CA 91604
(818) 505-3631
www.perennialholistic.org