Vireo Health of New York has launched a medical cannabis advertising campaign in New York City's subway system – the first of its kind from the state's five licensed producers. The "Ask Your Doctor about Medical Marijuana" ads will appear in nearly 100 stations over the next four weeks.
Ari Hoffnung, CEO of Vireo Health of New York, said the ads, which feature four different posters presenting people of different ethnicities and backgrounds, "encourage New Yorkers of all ages and backgrounds" to discuss medical cannabis options with their doctors.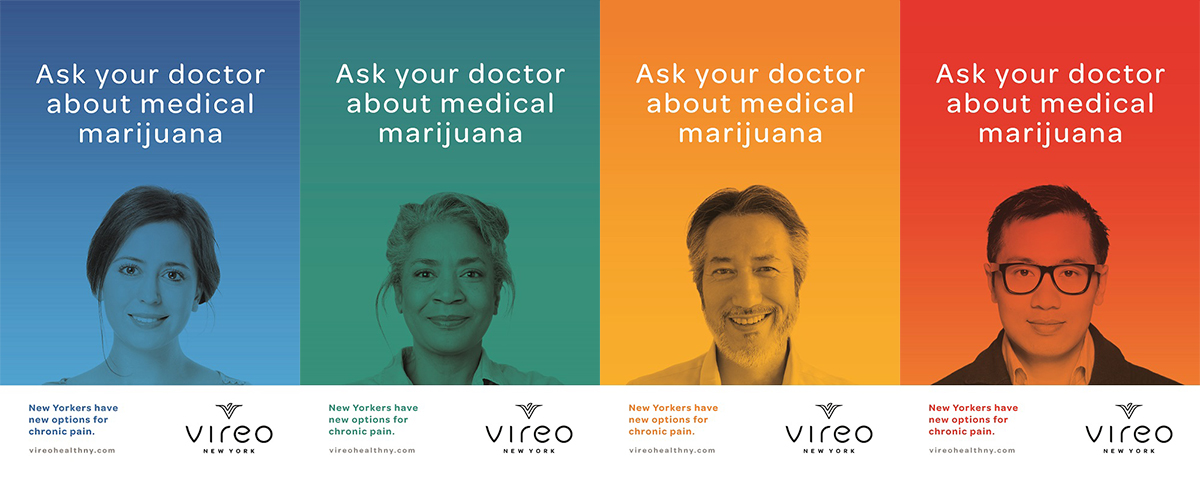 "Advertising in the New York City subway system will not only help increase public awareness about medical marijuana among millions of riders, but also combat the lingering stigma associated with its medicinal use by advertising alongside more traditional healthcare and consumer products," Hoffnung said in a press release.
Vireo's Chief Medical Officer Dr. Stephen Dahmer hopes that the campaign will encourage patients "to openly explore" their medical cannabis options.
"As a family doctor, I know first-hand how important open and honest conversations are to maintain a strong doctor-patient relationship," he said. "Patients should not be afraid to ask their physicians about anything, including medical marijuana."
Last April, Vireo became the first company to offer medical cannabis deliveries in the city's five boroughs.
Get daily cannabis business news updates. Subscribe