The OG of cannabis festivals, World Cannabis Week, is taking over the city of Denver for a full celebration of cannabis culture from April 19 – 23, 2017. The 420-friendly events will give locals and visitors to Denver ample opportunities to get lit with the most innovative and popular cannabis brands in the country – while also learning about the state of cannabis from industry experts.
The week-long celebration of Colorado's billion-dollar cannabis market allows consumers a safe and legal way to consume with 420-friendly hotels, consumption areas, and free 420-friendly shuttles between events.
Dubbed the "SxSW of Cannabis," the Denver-based World Cannabis Week will have informative, and interactive experiences for consumers. For those looking to kick back and relax, there's promise of hefty dispensary discounts, and amazing swag (sometimes reason enough for some to attend)!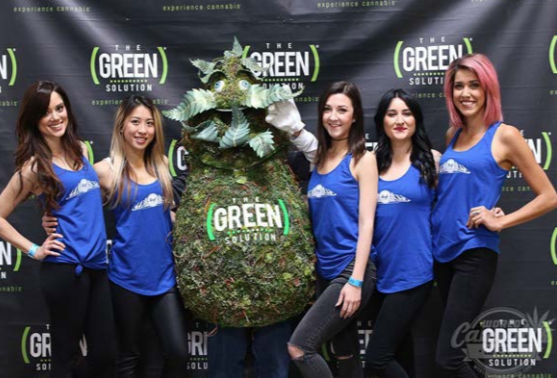 For music lovers, there's the highly-anticipated return of Redman and Method Man to Colorado's beautiful outdoor stage, Red Rocks Amphitheater, for a '420 Eve on the Rocks' concert.
For 2017, World Cannabis Week is introducing a network of My420Tours luxury cannabis consumption shuttles, free for registered attendees. One of the shuttle stops will bring cannabis enthusiasts to the mecca of cannabis reform in the state that started it all – the legendary 420 Rally in Downtown Denver.
The pro-pot rally is held yearly, on 420, at 4:20 at the city's Civic Center Park.
Another must-see stop on the 420-week itinerary is the new 420 Bazaar – a private event hosting over 50 vendors, food trucks, art installations, live entertainment, and private consumption areas.

Admission to the 420 Bazaar is free for those who register ahead of time.
A special cannabis-themed scavenger hunt is also slated for the weed-centric week. The game is an added, interactive element to World Cannabis Week, and registered attendees can win prizes
So, while The High Time Cannabis Cup uproots itself and moves further West, Denver's World Cannabis Week remains rooted in the Mile High City as the premier event to bring together budding entrepreneurs, sophisticated cannabis lovers, and industry professionals.
Calling all ganjapreneurs!
The people behind World Cannabis Week are still looking to highlight and invite cannabis-focused businesses to participate in what may be the largest World Cannabis Week to date.
For more information on World Cannabis Week and to register for free, visit  www.WorldCannabisWeek.com.
Get daily cannabis business news updates. Subscribe