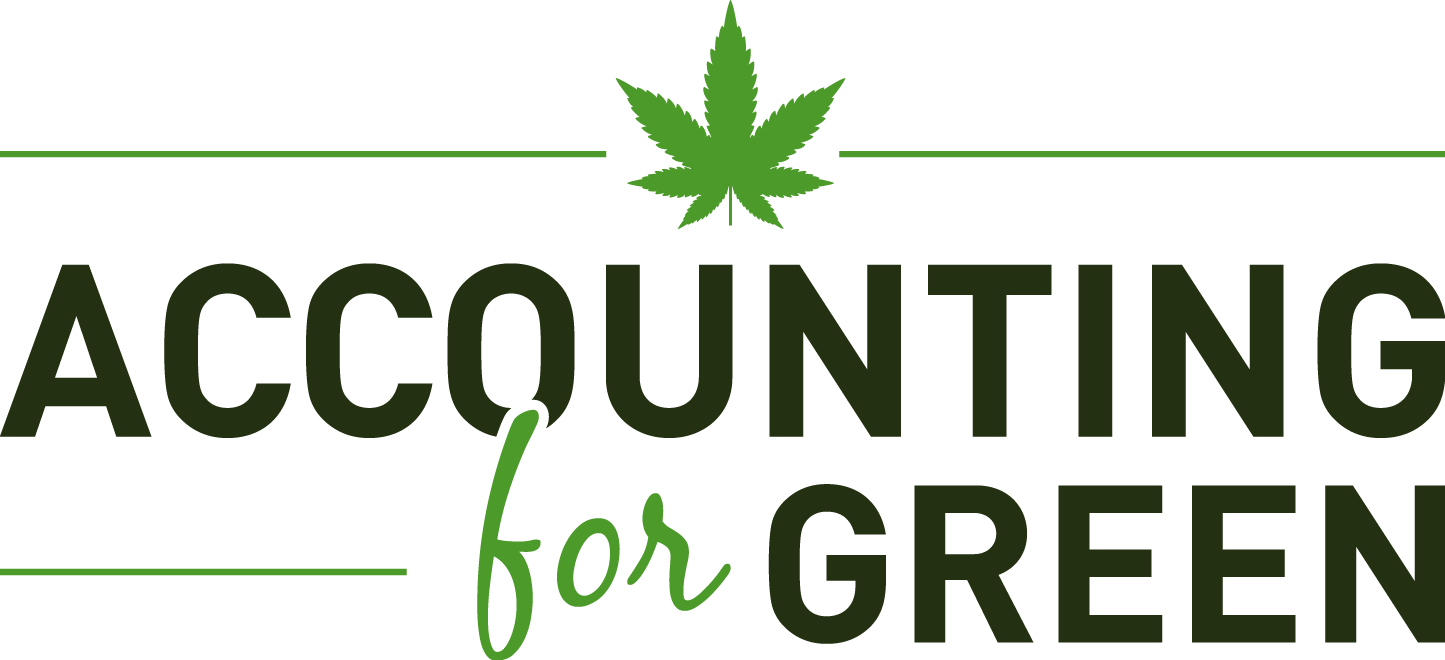 Accounting for Green is a woman-owned and led virtual finance department providing cloud accounting, technology, and finance advisory services to growth-minded cannabis businesses.
We serve and advise all cannabis verticals, so whether your focus is cultivation, research & development, manufacturing, distribution, or retail, our team of cannabis accounting experts can help you navigate the complexities of compliance and reporting in your state.
When you partner with Accounting for Green, you get access to a dedicated 3-position team Bookkeeper, Controller, and CFO with decades of combined expertise and knowledge that delivers a far superior experience — and more green — than a 1 person in-house solution.
Services
IRS Section 280E Compliance Management
Accounting for Green helps Cannabis businesses navigate the complexities of local, state, and federal compliance, including reporting requirements and support on 280E and 471c.
Accounting And Bookkeeping
Whether you're a cannabis start-up or well-established, Accounting for Green delivers cloud-based bookkeeping and accounting services that help keep your books clean and compliant so you can focus on raking in the real green.
Cashflow management
As a cannabis business, you may handle a lot of cash. Cashflow is about more than cold hard cash management, however, and Accounting for Green helps you properly track your cash and understand whether or not you have enough green flowing in to take your business to a higher level.
Outsourced Controller & CFO Services
Keep your profit from going up in smoke! Accounting for Green's fully customized controller and outsourced CFO services are perfect for your back-office needs to ensure you have the systems, forecasting advice, and information necessary to make essential business decisions.
Systems Setups
You got into business because you're passionate about what you do, but figuring out how to choose and set up a financial system is overwhelming. Accounting for Green can help you get to choose and implement your systems so you can get back to your business.
App and Software Selection
You've seen all the apps that work with your systems, but aren't sure what is best for your company. Your Accounting for Green team can help you choose and integrate the software you need to be more profitable and compliant with reporting requirements. You name it, we know it: Seed-to-Sale, POS, Shopping Carts, Time Tracking, Cashflow Forecasting, Financial Reporting, Dashboards.
Founders
Monique Swansen
Monique Swansen is the founder and CEO of Automated Accounting Services and Accounting for Green. Located just outside of Boston, Monique helps visionary cannapreneurs automate, understand, and manage their financial needs so they can grow their business. In addition to advising cannabis businesses, she consults with accounting firms looking to move into the cannabis space.