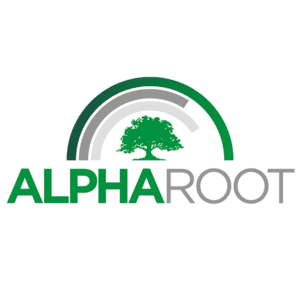 Business insurance is important — but for cannabis operators and even companies that are ancillary to the industry itself, it can be difficult to find the right insurance package to fit your company's needs. AlphaRoot is an insurance brokerage founded to help cannabis entrepreneurs navigate the insurance landscape to find the best combination of coverage and price customized to their business endeavor.
The New York City-based company was founded in 2015 and is dedicated entirely to the cannabis space.
General manager Jeff Samuels was an early employee and VP of Sales at Founder Shield, AlphaRoot's parent company. FS specializes in insuring virtually every startup industry and Jeff found early success working with cannabis accelerator programs like Canopy Boulder and Gateway.
"AlphaRoot was born out of the desire to become hyper-focused on the cannabis industry and to service those businesses who value their longevity," Samuels said.
Since its launch, AlphaRoot has secured insurance for more canna-tech companies and ancillary cannabis businesses across the nation than any other insurance brokerage, said Samuels. The company also procures complex insurance policies for cannabis growers, processors, retailers, and other "touch the plant" companies.
However, considering the industry's federal status and the overwhelmingly strict regulations common in state-legal markets, cannabis industry professionals and entrepreneurs work best when working together. And for the AlphaRoot team, being an insurance broker in the cannabis space is about more than just connecting with clients; it's also about connecting clients with each other.
"The best part of the job for us is our portfolio of clients," Samuels said. "We try to create an environment in our portfolio where — if we know one client is looking for a specific software or a specific grow partner or dispensary — then we're making those connections. We also like to go above and beyond: a lot of times, our portfolio companies are looking to close out a round or raise additional capital, and — because we actually insure a couple different large funds — we're able to make those connections, plugging startups who are still looking to raise outside capital."
AlphaRoot also works with their clients to help them toward full compliance with state laws around insurance, as that's the best way to secure lower premiums. For example, if they can demonstrate to insurance carriers that a cannabis company has taken steps to ensure compliance or product safety — whether that's via additional lab testing, consulting a security specialist, or something else entirely — AlphaRoot can use that information to reduce insurance premiums for their clients.
Business insurance is all but mandatory for endeavors in a mainstream industry, and now regulators in legal cannabis states have begun requiring entrepreneurs to secure, at minimum, general liability insurance in order to receive and maintain their license.
"Nobody wants to be pitched on insurance products," Samuels said. "But at the same time, these people are risking millions of dollars on the state licensing application alone, so we think that what we're doing is really important for making sure these investments are safe, that the businesses are going to be able to scale and have that opportunity to grow."
To learn more about AlphaRoot and business insurance options for the cannabis industry, visit the company's website at AlphaRoot.co.